So, here's a thing I did that you Ninja Turtle fans might appreciate.
A few weeks ago UnderScoopFire (friends of ShezCrafti.com and one of my favorite places to litter the internet) asked me if I'd like to do a TMNT-related guest post in anticipation of the new Nickelodeon show and to wax nerdy about the general awesomeness that is Teenage Mutant Ninja Turtles. Naturally I said SHELL YES!
Teenage Mutant Ninja Turtles is a franchise that's going on 30 years old and one that many of us grew up with. Over the years there's been many different versions of the Turtles across all media–comics, TV, film, toys, video games–even the stage. I wanted to do something to pay my respects to the past three decades of TMNT history and showcase the many different versions of the Turtles.
This infographic is the result:
[Click here to view it full-size]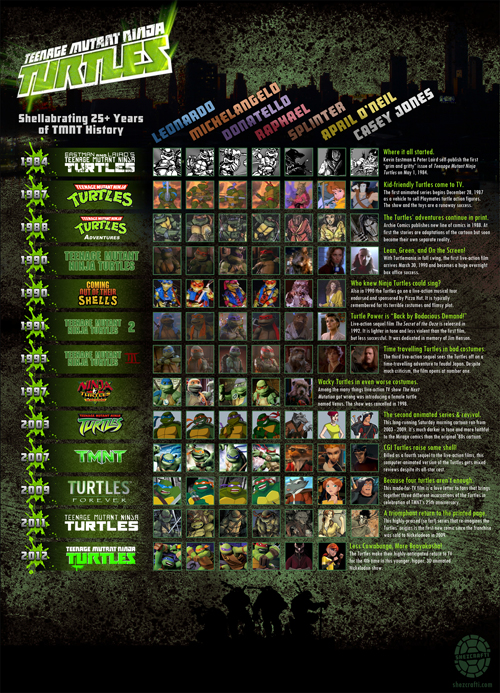 Head on over to UnderScoopFire to read my guest post Shellebrating 25+ Years of TMNT History and check out all the other retro-tastic content the site offers for us children of the 80s!