There's nothing worse than good TV shows that lose their edge and outstay their welcome. I'm happy that Eastbound and Down isn't one of them.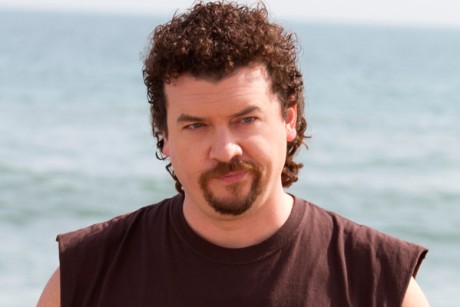 Last night's episode of Eastbound and Down was most likely the last one. As in, ever. While I'm sad to see the show end, I do believe there's such a thing as "too much of a good thing" especially if the "thing" we're talking about is Kenny Powers–one of the most obnoxious, egotistical, sexist, racist, classless douchbaggiest characters on television. But we love him for it.
As we all mourn the passing of one of the funniest shows on television, the interwebz are rife with Kenny Powers compilations today: his best insults, his funniest quotes, his biggest dick moves. But even Kenny Powers has a soft side. It's not often during the show that we get to see Kenny being anything other than a giant dick, but every now and then he shows us a few tender, soul-bearing moments. Would we still root for the guy if he didn't?
MAJOR SPOILERS AHEAD! You've been warned.
And now, a look back at the kinder, softer side of Kenny Fucking Powers:
#10 – Kenny Bestows His Nephews with Kenny Powers Memorabilia
Season 1 – Episode 3
JUST ONE!
#9 – Kenny Promotes Steve from "Assistant" to "Friend"
Season 1 – Episode 6
Actually, Steve never knows what's up.
#8 – Kenny Thanks His Family, Acknowledges His Niece's Existence
Season 1 – Episode 6
It's OK, Kenny. So did we.
#7 – Kenny Treats April to a Romantic Evening in Myrtle Beach
Season 3 – Episode 1
Cruisin' on the Redneck Riviera.
#6 – Kenny Gives Mexican Kids a Donkey
Season 2 – Episode 6
He's serious.
#5 – Kenny Convinces Steve to Stay with Maria, Waxes Poetic About Love
Season 2 – Episode 7
He then proceeds to grope Maria's breasts.
#4 – Kenny Says a Little Prayer for His Fatally O.D. Friend
Season 3 – Episode 4
After snorting the rest of his drugs and wiping away all traces of his being there, of course.
#3 – Kenny Decides Not to Send His Baby Down the River
Season 3- Episode 2
Poor Toby.
#2 – Kenny Blesses Steve's Decision to Retire, Unborn Child
Season 3 – Episode 8
Followed by an extremely awkward group hug.
#1 – Kenny Quits Baseball and Gives Up his Life for April
Season 3 – Episode 8
And with that hair, he also completely quit dignity.