In case you're wondering, that headline was directed at Capcom, on the off-chance they're monitoring social media mentions as a means to gauge interest in localizing Professor Layton vs. Ace Attorney.
The last time gamers heard news about the upcoming Phoenix Wright/Professor Layton crossover was way back in 2011. Despite the long silence, Ace Attorney creator Shuu Takumi has said that the development process of the upcoming 3DS adventure game Professor Layton vs. Ace Attorney was still going fine and, in fact, was nearing its end.

According to a Famitsu interview (viaAndriasang) featuring Takumi and Ace Attorney movie director Takashi Miike, Takumi said that his life is totally focused on completing the game. "The production of Professor Layton vs. Ace Attorney is at its climax. While I still cannot say much, [the game development] is progressing well, so please wait a bit more."

[via GameSpot]
OBJECTION! It's great that the game is nearing completion and all, but we've still heard nothing about an English language release.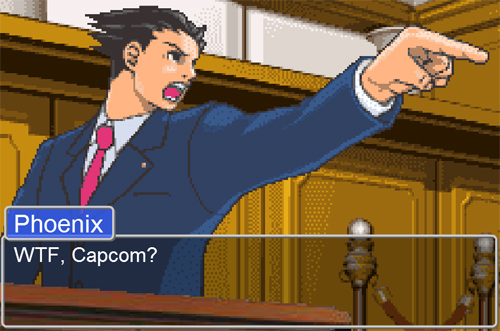 Your move, Capcom.